Pierre Roy & Associés Trustee - Terrebonne
Bankruptcy Trustee in Terrebonne
Do you live in the region of Terrebonne and are you looking for a Bankruptcy Trustee? Pierre Roy & Associés operates many offices in the Greater Montreal Area with one located in Terrebonne where we offer a free professional evaluation of your financial situation. We will explain the possible solutions that are available to you, such as personal bankruptcy and consumer proposal. Do not hesitate to contact us to obtain a free evaluation with no engagements.
Need help fast?
Get a free consultation within 48 hours
Address
3053, boulevard de la Pinière
Suite 204
Terrebonne
Quebec J6X 4V5
Canada
Phone Number
450 914-1342
Fax Number
450 654-6280
Interactive Map
Client Testimonials
Every time I would get a letter in the mail or a phone call I was stressing thinking it was a creditor. I did not want to live this kind of life. I can't believe how easy the process was. You made the difference!
My bankruptcy was smooth sailing and I can now make a fresh start! I'm so glad you were there when I needed it. You always answered my calls and had answers for me. Thanks for everything!
Losing my job really put me back financially. I wasn't able to find a new job and landed way too much debt. I'm glad this is all in the past now.
Our Team in Terrebonne
Mathieu Roy
Bankruptcy Trustee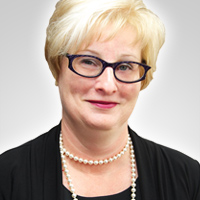 Josée Brunelle
Financial Reorganization Advisor
Nathalie Robichaud
Financial Reorganization Advisor