It's time to shed your jackets, because summer is finally here! After the long winter we've had to endure, it'll be tempting to sit on terraces sipping sangria, plan activities with friends, host barbecues, or even go on vacation! Although these all seem like amazing plans, it's easy to let your summer spending habits get the best of you. That's why below, you will find 4 things to consider when it comes to summer spending, so that you can follow your budget while still enjoying summer to its fullest.
Create a summer budget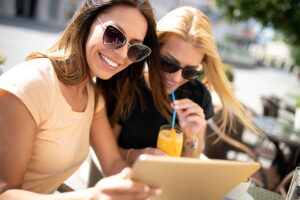 Following the same budget you've had all year can be difficult during the warmer months, especially when friends and family are constantly trying to make plans with you. In fact, it's a little unrealistic to assume that you'll be able to. It might instead be a good idea for you to create a summer budget to include any added expenses.
Although creating a budget might make you feel like you're "taking the fun out" of your activities, doing so will help you not be too spontaneous with your money so that you can keep track of it. Keep in mind that the easiest way to go into debt is by losing track of your money. It's better to plan ahead than to go through the hardships of digging your way out of debt later.
Find free events or discount passes for various activities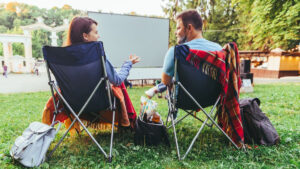 If you have children, it could be difficult to find fun and/or educational outings like going to the zoo or to the theme park without putting a dent in your wallet. When looking for tickets and passes, look through all of their pricings. Oftentimes, theme parks, museums, and zoos will have reduced-price admissions depending on the day of the week or how many tickets you buy. Sometimes, it is even cheaper to buy a season pass than to purchase two one-day tickets (which is often the case with Six Flags amusement parks). Moreover, cities often plan free events during the summer time, like festivals (food and music), free outdoor movie showings, and parades, so you can have loads of fun wihout having to go over your budget!
If you absolutely want to go on a trip, consider vacation rentals rather than hotels and resorts. Many of these rentals have a full kitchen and ample space. This would allow you to cook your own meals throughout the trip rather than constantly having to go to a restaurant.
Do things yourself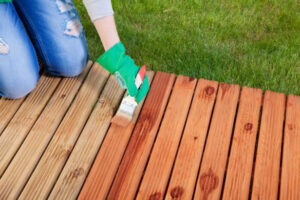 Want to refurbish your patio this summer? It might be a good idea to try to do it yourself rather than pay a professional to do it. Oftentimes, the cost will be much lower — though you should still compare prices and look into issues that may arise — and you can ask a friend for help! Not only will you potentially be saving a lot of money, but you can ensure that everything will be done to your taste, and you'll get to spend more time outside with a loved one. Plus, there's no greater feeling than taking on a big project and completing it. However, do consider setting some money aside in case something goes wrong.
Spend wisely
Following your budget during the summertime can sometimes feel like an impossible task, especially if you're prone to being spontaneous. However, there are many things you can do in order to ensure that you will be spending wisely. Such things include:
Use prepaid credit cards in order to stop yourself from overspending. These are especially useful if you're shopping online or at a mall, or buying souvenirs while on vacation.
Only use cash. Like pre-paid credit cards, only using cash will allow you to control your spending. Withdraw what you can afford for the week, and once you're done spending it, take it easy for the rest of the week.
Set spending limits on your debit and/or credit cards. You don't have to go through all the trouble of withdrawing money or reloading your prepaid credit card. Instead, call your bank and ask them to set a limit on your cards. This will stop you from overspending, and it is also easy temporarily lift the limit in case of emergencies.
Use rewards. Some credit cards offer rewards or cash back, and there's no better time to cash in on those than during the summer!
Check your balance every day. Even though you might be doing all of the above in order to ensure that you don't go over your budget, it's still important to track all of your spending and be aware of your remaining balance. Should anything unexpected occur, you will know exactly when to review your budget in order to stay financially healthy.
If you are already facing financial hardships, don't hesitate to contact a Licensed Insolvency Trustee for a free and confidential consultation.